When you think of Canberra, the first thing that may come to mind is its rich culture and history. But did you know that Canberra is also home to some of Australia's most incredible natural wonders? From world-renowned wine regions to breathtaking flora and fauna, to the seasonal Floriade, there's something for everyone to enjoy in Australia's beautiful capital.
If you're looking for something unique and unforgettable during your stay – look no further than exploring Canberra's natural nature scapes: from its incredible wineries surrounded by lush landscapes to its native wildlife tucked away in remote nature reserves. In this article, you can discover how to make the most out of your time in Canberra as we zero in on why our tours are great for families, and groups of friends, and can even make for an active and dynamic team building experience.
Wine Tour Bus Hire: Guided Tours Of Canberra's Stunning Wine Region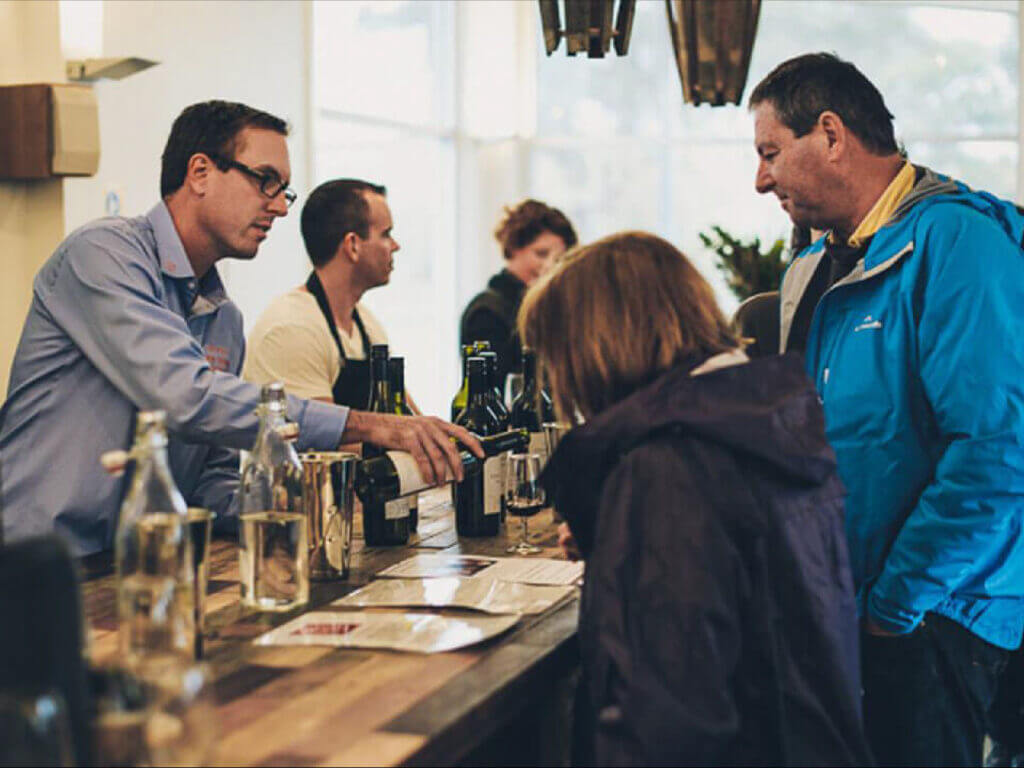 Canberra has emerged as one of Australia's most celebrated wine growing regions. With its distinctive climate and soils, it produces high-quality wines year after year. Many of these vineyards are open for public tours and tastings, making them perfect destinations for a day trip from Canberra. Not only will you be able to sample award-winning wines, but you can also explore the stunning surroundings and get a unique insight into Australia's winemaking industry.
The itinerary depends on the wineries and their availability, but rest assured we have Canberra's best wineries and vineyards in our network – each one of them aims to exceed expectations by curating a wonderful experience for all five senses.
The Best Of Wildlife Tour: A Day With Canberra's Animals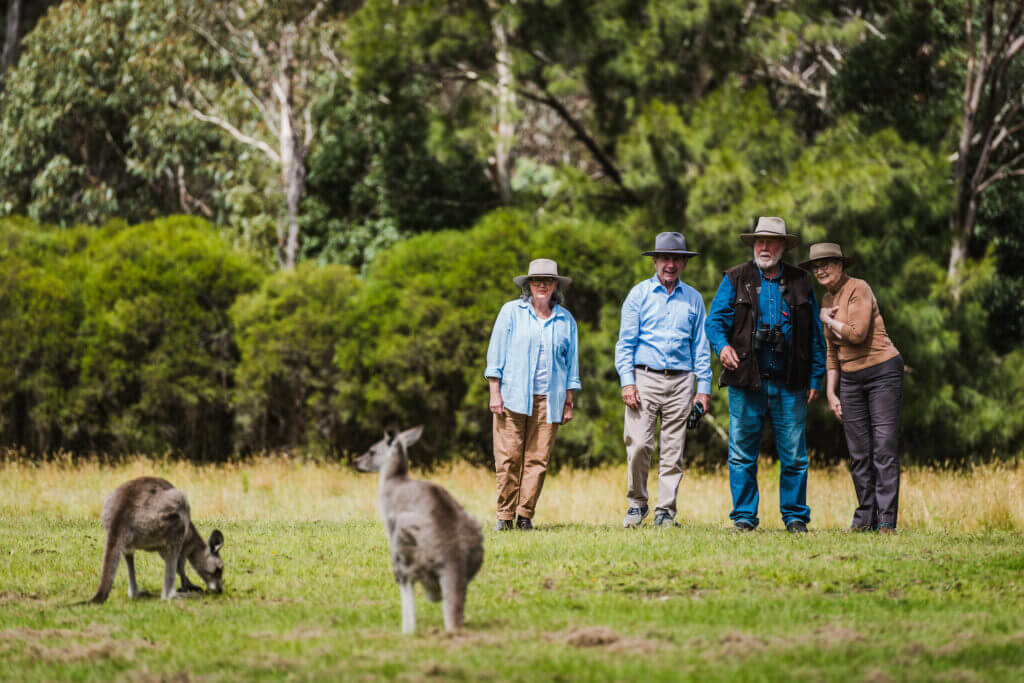 If you like the idea of being surrounded by wildlife over tasting fine wine, we highly recommend our Best Of Wildlife Tour. You can explore the vast existence of natural landscapes and wildlife in their natural habitat. Whatever your interests may be, adventure and wild animal sightings await you at the Tidbinbilla Nature Reserve, where you can get a chance to see kangaroos, wallabies, koalas, platypuses, and colourful parrots, among many other bird species.
You'll also be visiting the Deep Space Tracking Station, a location that has participated and played a significant role in space travel history, specifically in the Apollo missions and the first moon landing.
The Floriade Festival: A Colourful And Breathtaking Festival Of Flowers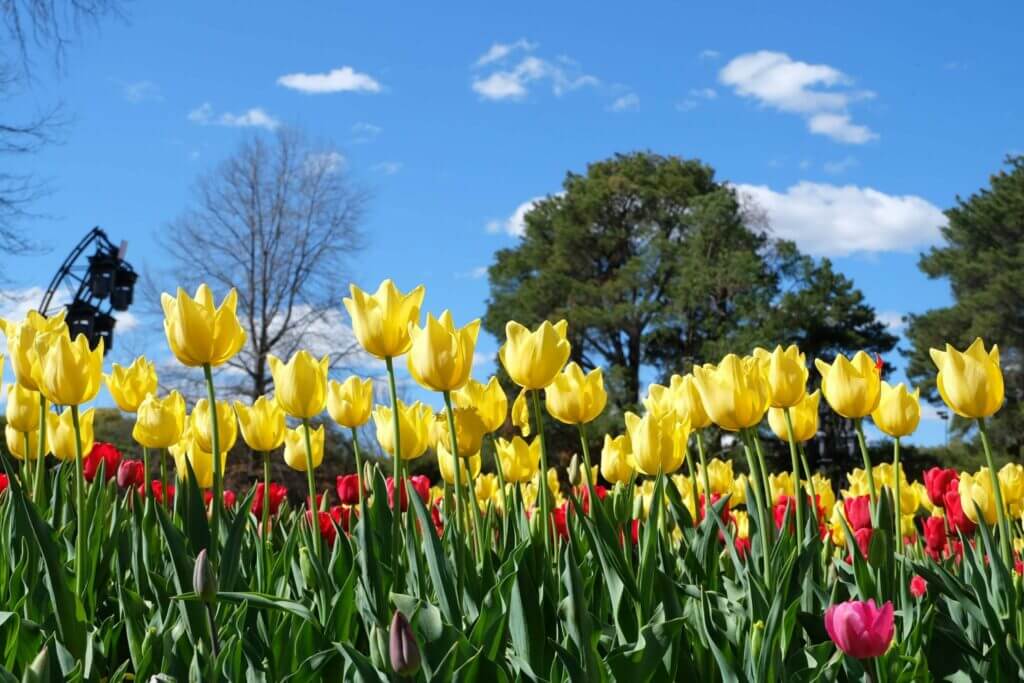 The Floriade Festival is an annual celebration of spring and Canberra's vibrant floral landscape. The festival features a kaleidoscope of colour and life as visitors explore the lush gardens filled with thousands of brilliantly coloured blooms, ringing in thousands of visitors each year to enjoy the vibrant and awe-inspiring displays of colour from tulips and other flowers.
September to October marks the season of the Canberra Floriade Festival, one of Australia's most awaited flower shows that has been around since 1988. Around 300,000 bulbs are annually distributed to community groups, schools and organisations to plant out in their homes and suburbs, bringing gorgeous bursts of colour to the whole city for the entire duration of the festival. We've designed a special Canberra Floriade Tour to showcase not only the festival itself but also take guests to visit the National Botanic Gardens, as well as Tulip Top Gardens, a private estate that houses a fabulous display of colourful tulips. Truly a feast for the eyes!
Why Choose Canberra Guided Tours?
Transportation in a comfortable tour vehicle with a local guide and designated driver
When it comes to planning the perfect tour, there are plenty of details to consider. From choosing the right wineries to visit and organizing transportation to having an experienced professional tour guide and designated driver. For one person, it can be a daunting task.
In Canberra Guided tours, we take care of all the details, with everyone's safety and enjoyment as our top priority, especially with our wine tour as it involves the consumption of alcohol.
Perfect for team-building functions, reunions and any kind of celebration
Our tours are perfect for team-building exercises, family reunions and any kind of celebration. Whether it's a birthday, company event, Christmas party or year-end function, our wine tour bus hire is an ideal way to spend time soaking in the stunning views of the countryside, with a well-curated spread of wine, views of nature and wildlife and a colourful flower display.
Customisable options for exclusive, well-curated experiences to suit your preferences
We understand that every individual or group have different preferences when it comes to creating the perfect tour. We're here to help by offering customisable options for exclusive, well-curated experiences that suit your preferences.
Our experienced tour guides can design a custom itinerary based on your group's preferences, and our team will be hard at work to create the perfect tour. Whether it's wine, wildlife or a festival of flowers, there will always be something for everybody.
Canberra has something special waiting for everyone who visits it. So if you're planning a trip down under, we recommend you book one of our tour offerings found on our website, or work with us to make your dream custom tour a reality. If you like this post, check out our YouTube channel for more information on the best times to visit Canberra, as well as the best locations and quality guided tours that are well-suited for first time visitors, tourists, families and small to medium groups.