As the longest-running premier tour company in the ACT, we will take you on an informative journey through one of the most anticipated events during springtime – the Floriade Festival. From its rich history to the vibrant displays of flora, we will provide you with all the essential information to make the most of the festival and surrounding attractions.
Join us as we explore the magic of this captivating festival and introduce you to our fun and vibrant multisensory experience – The Canberra Floriade Tour.
What Is The Floriade Festival?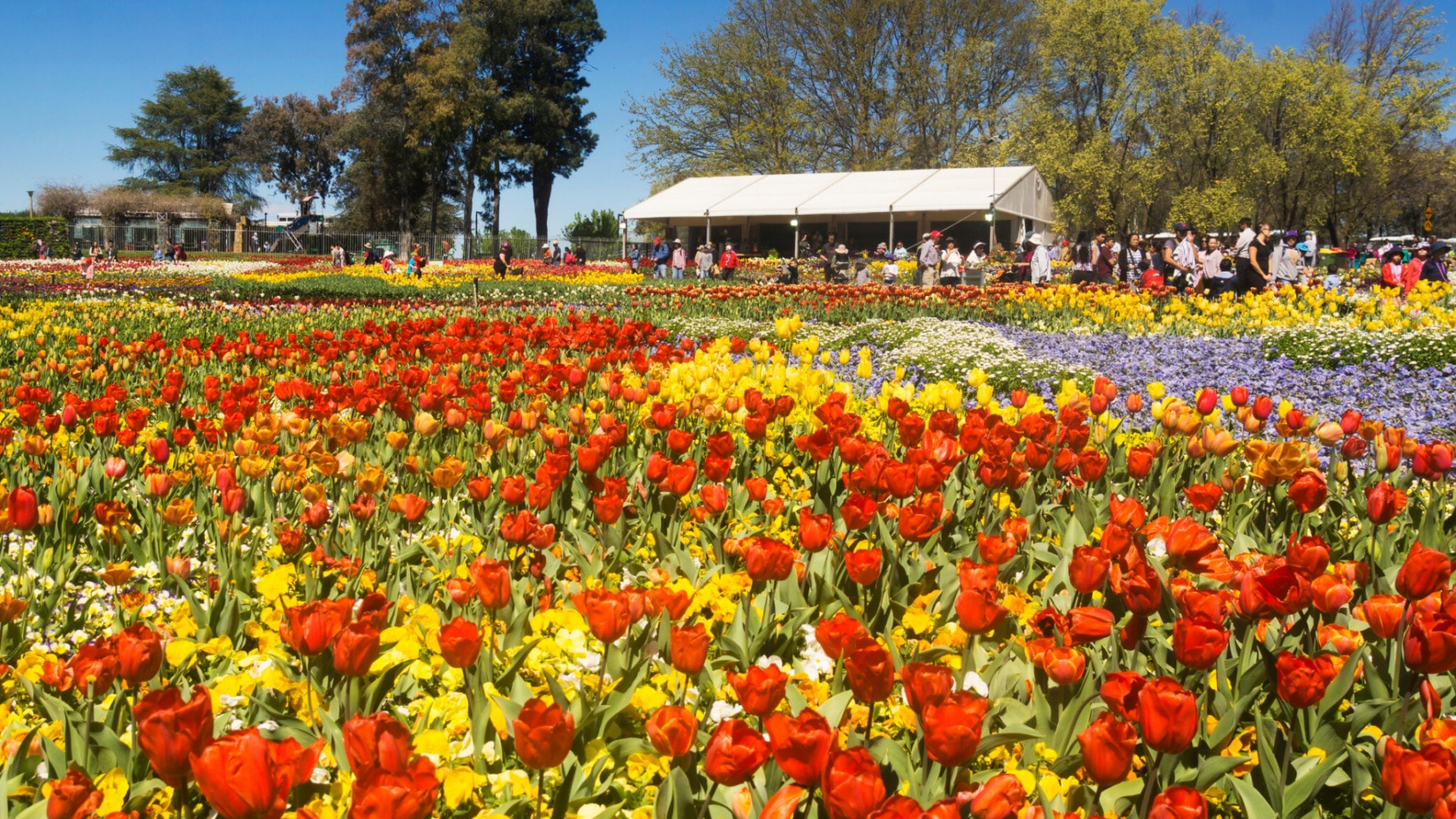 Imagine stepping into a world of blossoms and colours on a beautiful spring afternoon. This is how it feels to experience the Floriade Festival in the flesh. The Floriade Festival is a month-long celebration of springtime in Canberra. It has been held annually since 1988 and has grown to become one of Australia's most popular attractions, drawing hundreds of thousands of visitors each year. The festival features spectacular displays of flowers, plants, and gardens as well as entertainment, art exhibitions, music performances, and activities that are just as vibrant. 
There are also plenty of activities for children such as rides and face painting. Whether you're looking for a fun day out with your family or an immersive experience with friends, the Floriade Festival will not disappoint! Join us at Canberra Guided Tours on our exciting Canberra Floriade Tour to explore this captivating event like never before! Read on as we dive into the history of the Floriade Festival. 
The annual flower show has captivated locals and tourists since its establishment in 1988. Inspired by the Keukenhof Gardens in the Netherlands, the Floriade Festival was created to exhibit Australia's magnificent flora and celebrate the beauty of spring. In this article, you will discover the festival's origins and how it has grown into the remarkable event it is today. Around 300,000 bulbs are distributed annually to community groups, schools, and organizations to plant in their homes and neighbourhoods, adding colourful beauty to the entire city throughout the festival.
Intrigued about Floriade? Book a spot on our Canberra Floriade Tour now to experience the festival first-hand!
When Is The Floriade Festival Celebrated?
Mark your calendars and plan your visit to Canberra as we delve into the dates of the Floriade Festival. The festival is held every year from September to October, signalling the changing of the season and heralding the beauty of spring. Today, it stands as one of Australia's largest celebrations of flora – an opportunity to explore and admire nature's finest on a grand scale. Over 30 magnificent floral displays adorn Commonwealth Park each year, which coincides with the blooming of over a million flowers all over the city. To discover the exact dates and the best time to witness the dazzling displays, read on and ensure you don't miss out on this captivating floral extravaganza.
How To Get To Floriade Festival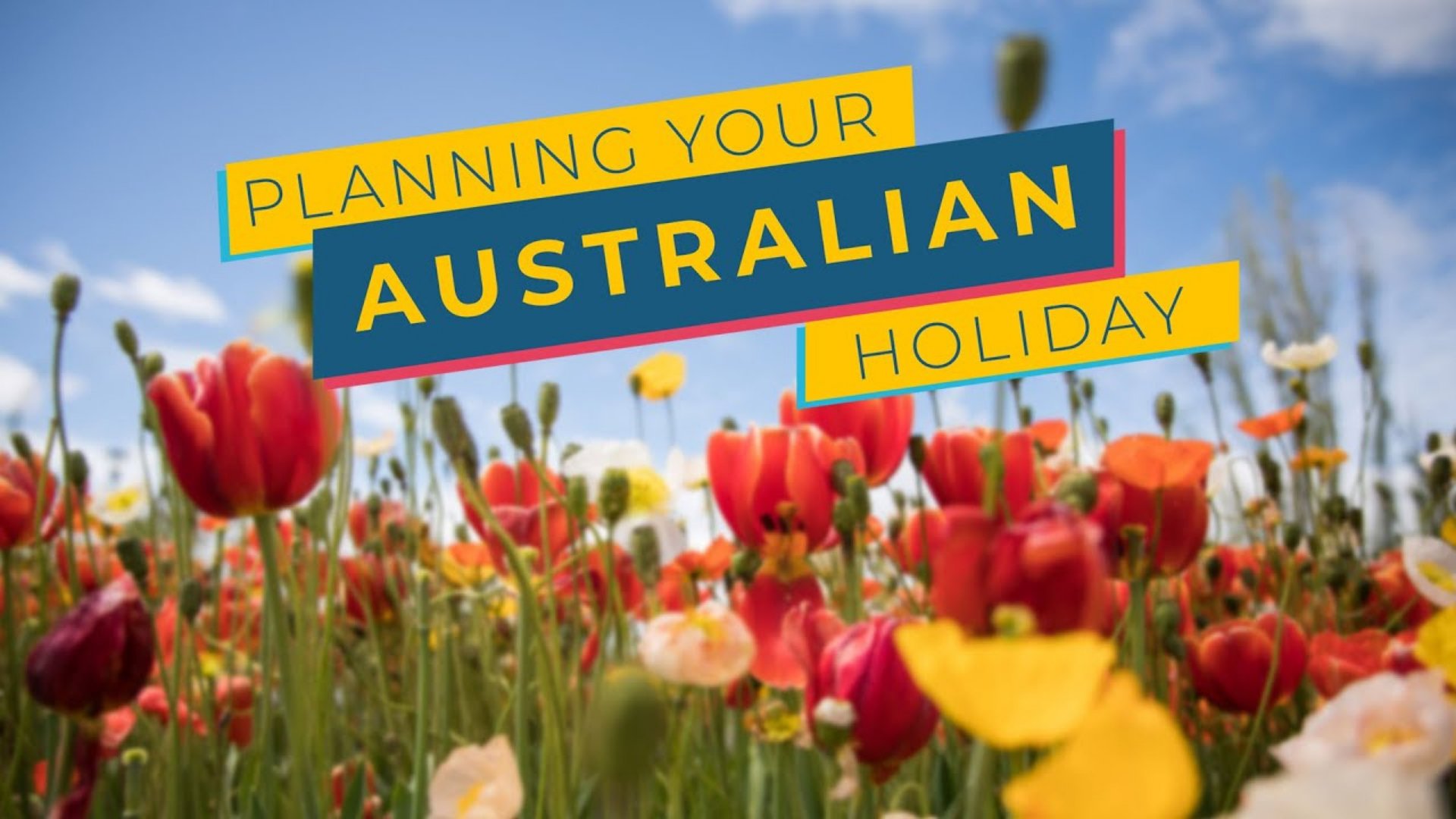 From flights to train services and even road trips, this guide will ensure you arrive at your destination with ease, ready to immerse yourself in the beauty of the festival.
Travelling to Canberra from other parts of Australia
From other places within Australia like Sydney, Melbourne, and Brisbane, getting to Canberra for the Floriade Festival is easily achievable. If you are looking for the fastest way to get there, flying will be your best option. Most major airlines offer direct flights from these cities to Canberra Airport. The flight duration usually takes around an hour or less depending on the airline used. 
If you're searching for cost-effective and eco-friendly ways to travel to the Floriade Festival, trains are a great option. Canberra, located in the centre of Australia, is well-serviced by various train systems like NSW TrainLink and V/Line. These networks provide frequent services from Sydney and Melbourne, taking about 4-6 hours. Another budget-friendly alternative is long-distance coaches, which offer direct routes to Canberra from all corners of Australia.
Interested in a traditional road trip adventure? Consider driving to Canberra. Although it may take longer, the journey is picturesque and serene. The major highways connecting the major cities will guide you on a drive that should last between 5 to 7 hours, depending on your starting location. 
Travelling to Canberra from another country
From outside Australia, the best way to get to Canberra for the Floriade Festival is to take a flight. Several international airports in Australia offer direct flights from countries around the world. Flying into an Australian airport is usually the most cost-effective option compared to other means of transportation.
Introducing The Canberra Floriade Tour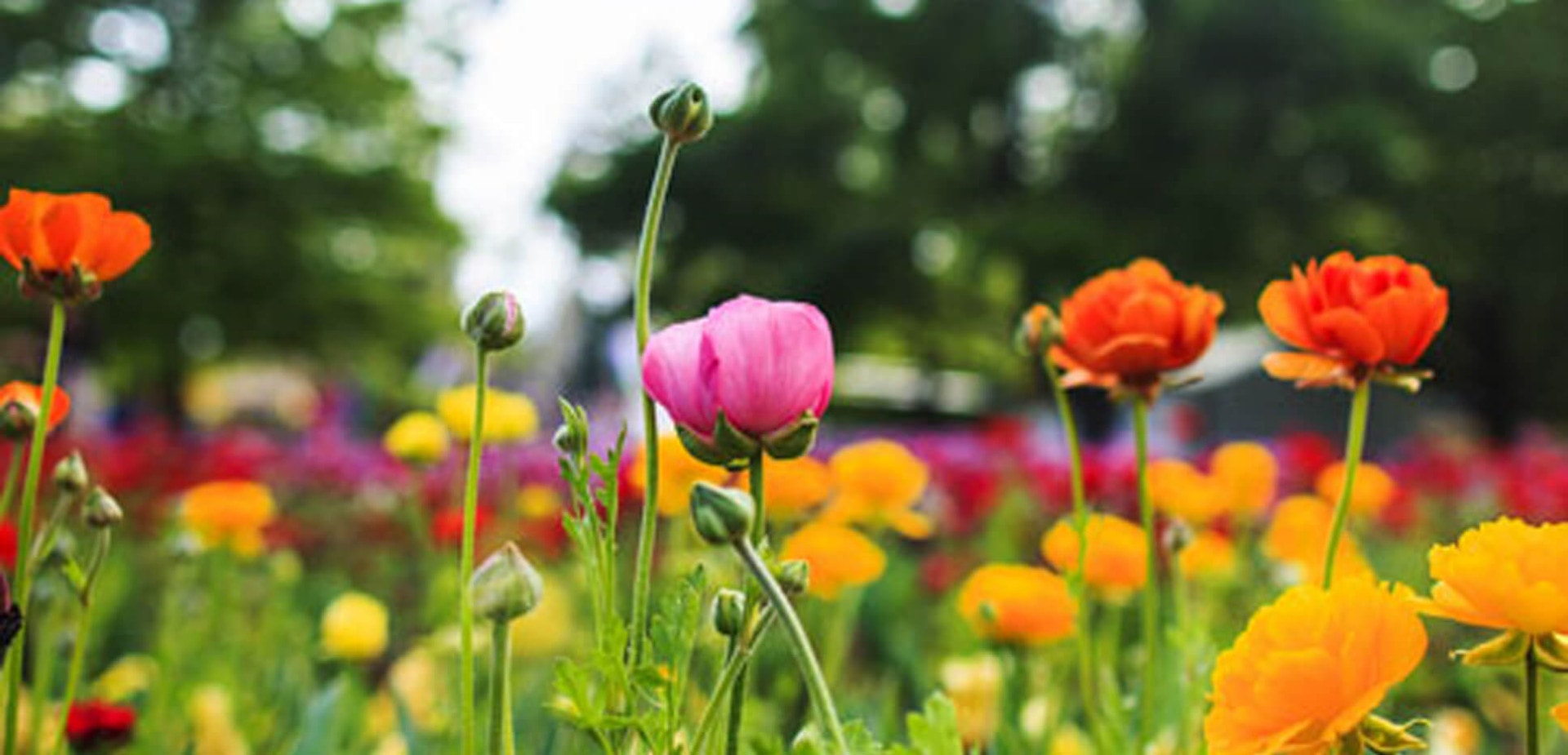 At Canberra Guided Tours, we have curated a special offering for this spring – the Canberra Floriade Tour, happening from the 16th of September until the 15th of October. Embark on a journey with us to witness the beauty of the Floriade Festival up close and personal. Our expert tour guides will take you on an immersive experience, not only exploring the festival but also visiting the renowned National Botanic Gardens. Marvel at the diverse flora and learn about the conservation efforts in place. To add to the allure, we'll take you to Tulip Top Gardens, a private estate boasting a magnificent display of colourful tulips. Get ready for a vibrant and relaxing feast for the eyes!
The Canberra Floriade Tour provides a distinct experience that goes beyond what you'd encounter on a solo visit. With our tour, you won't just view the colourful spectacle that is the Floriade, but you'll also embark on an enriching journey guided by local experts who bring a wealth of knowledge and personal anecdotes to your day. 
Our tour guides, fluent in the language of flowers and well-versed in Canberra's history, weave fascinating narratives about the festival and the flora on display, giving you a richer understanding and appreciation for the event. They will be available to answer your queries, provide tips, and ensure a smooth, hassle-free visit. 
Along with the Floriade Festival, the tour includes visits to other local botanical attractions, such as the National Botanic Gardens and Tulip Top Gardens, places you might miss on an independent trip. By choosing the Canberra Floriade Tour, you will get a curated, comprehensive, and unforgettable exploration of Canberra's springtime wonders.
What's Included In The Canberra Floriade Tour
During our Canberra Floriade Tour, you can expect the following:
Transportation in a comfortable tour vehicle, as well as pickups and drop-offs from major hotels and accommodations within the city. 

The accompaniment of an expert, local tour guide.

All entry fees and tickets to the events and establishments are included, ensuring a hassle-free experience. 
Please note that while food and drinks are not provided, they will be available throughout the tour at the guest's expense.
The Canberra Floriade Tour Itinerary
Follow our carefully crafted itinerary to make the most of your Canberra Floriade Tour. 
Starting with hotel pickups, we will visit the

National Botanic Gardens

, allowing you to immerse yourself in Canberra's natural beauty.

 From there, we'll journey to the

Floriade Festival

for self-guided exploration and a leisurely lunch at one's own expense. 

The tour continues with a visit to

Tulip Top Gardens

, where you can indulge in a vast display of colourful tulips. 

Finally, our knowledgeable guide will drive you back to your hotel or accommodation, concluding the tour.
We recommend the Canberra Floriade Tour For:
This tour is suitable for individuals and groups alike, including tourists and Australian residents seeking to embrace the natural, colourful, and breathtaking landscapes that Australia has to offer. Whether you have a particular interest in flowers, cultural events, or simply love exploring new destinations, this tour promises to be a memorable experience.
Immerse yourself in the vibrant colours and fragrant blooms, discover the cultural and natural wonders of Canberra, and create lasting memories. As springtime approaches, make sure to book your Canberra Floriade Tour with us today and revel in excitement as it will be one interesting, vibrant and rare adventure. 
If you happen to have additional time during your trip, we strongly suggest that you consider joining some of our other tours. Our highly-rated Highlights of Canberra Tour showcases the finest aspects of the city all in one day. Alternatively, our Best of Wildlife Tour allows you to witness various types of wildlife such as koalas, kangaroos, platypuses, and wallabies. 
The Floriade Festival in Canberra is an experience like no other. Whether you're visiting from outside of Australia or just looking for a new and exciting day trip, the Canberra Guided Tours' Floriade Tour provides visitors with an immersive journey to explore this vibrant festival. Don't wait! Book your Canberra Floriade Tour now and let us show you the captivating beauty of springtime in Australia's Capital City. 
Still have questions and inquiries?
If you're preparing for the Canberra Floriade Tour, you can find a comprehensive list of frequently asked questions and inquiries on our website.