Spring is almost in full swing, and we know that planning a family vacation can be both exciting and challenging, especially when you're looking for activities that will captivate everyone in the family from the youngest to the oldest. Fortunately, there are loads of family activities in Canberra that showcases Australia's capital city set against the vibrant colours of springtime. 
In this blog post, we'll explore some of the best family activities in Canberra, catering to different interests and age groups.
Family Fun Under The Sun: Best Of Wildlife In Canberra
One of the highlights of visiting Canberra with your family is the opportunity to immerse yourselves in the rich wildlife that Australia is known for. The Tidbinbilla Nature Reserve, located just outside the city, is a must-visit destination for nature enthusiasts. Offering a variety of family-friendly activities, the reserve is home to diverse flora and fauna, including kangaroos, wallabies, koalas, and emus. Our Best Of Wildlife Tour at Tidbinbilla Nature Reserve provides a unique opportunity for families to get up close and personal with Australia's iconic wildlife while learning about their habitats and conservation efforts.
Additionally, while exploring the Tidbinbilla Nature Reserve, make sure to visit the Deep Space Tracking Station, a hidden gem that offers an out-of-this-world experience for the whole family. Located within the reserve, this station played a significant role in the Apollo missions and the first moon landing. It was from here that NASA communicated with the astronauts and received vital data during those historic missions. 
Today, the Deep Space Tracking Station continues to play a crucial role in deep space tracking and exploration. During your visit, you'll have the opportunity to learn about the fascinating technology behind these telescopes and the ongoing efforts to explore our universe. It's an educational and awe-inspiring experience that will ignite the curiosity of both children and adults alike.
Make Learning Feel Like Play: The Best Museums In Canberra for All Ages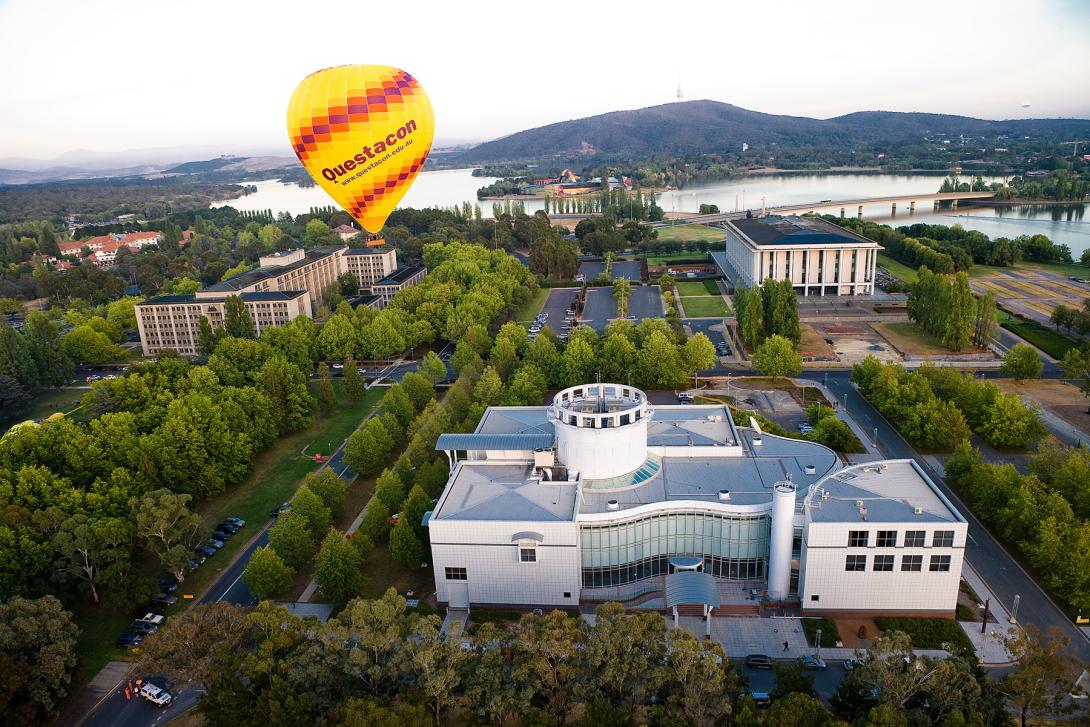 Canberra is renowned for its world-class museums that seamlessly blend education with entertainment. One such museum is Questacon, the National Science and Technology Centre. With over 200 interactive exhibits, Questacon offers a hands-on learning experience for visitors of all ages. From mind-boggling science experiments to thrilling 3D shows, the museum sparks curiosity and encourages exploration.
For a whimsical and enchanting experience, Cockington Green Gardens is a must-visit destination. This miniature village features meticulously crafted miniature buildings set within beautifully landscaped gardens. Children and adults alike will be captivated by the intricate details and charming scenes that bring the village to life. Walking through Cockington Green Gardens feels like stepping into a storybook, where imagination knows no bounds.
If your family has a fascination with dinosaurs, the National Dinosaur Museum is the perfect place to explore. With its impressive collection of fossils and life-sized dinosaur models, this museum offers an immersive experience that takes you back to the time when dinosaurs roamed the Earth. Get ready to be awed by the enormous T-Rex and marvel at the ancient fossils that provide insights into prehistoric life. A visit to the National Dinosaur Museum is a journey through time that will surely spark the curiosity and wonder of both young and old.
Canberra Guided Tours provides Private Custom Tours and Step-On Tour Guide services, ensuring that your family can make the most of this interactive museum by tailoring the visit to your specific interests and needs.
A Springtime Multisensory Delight: The Floriade Festival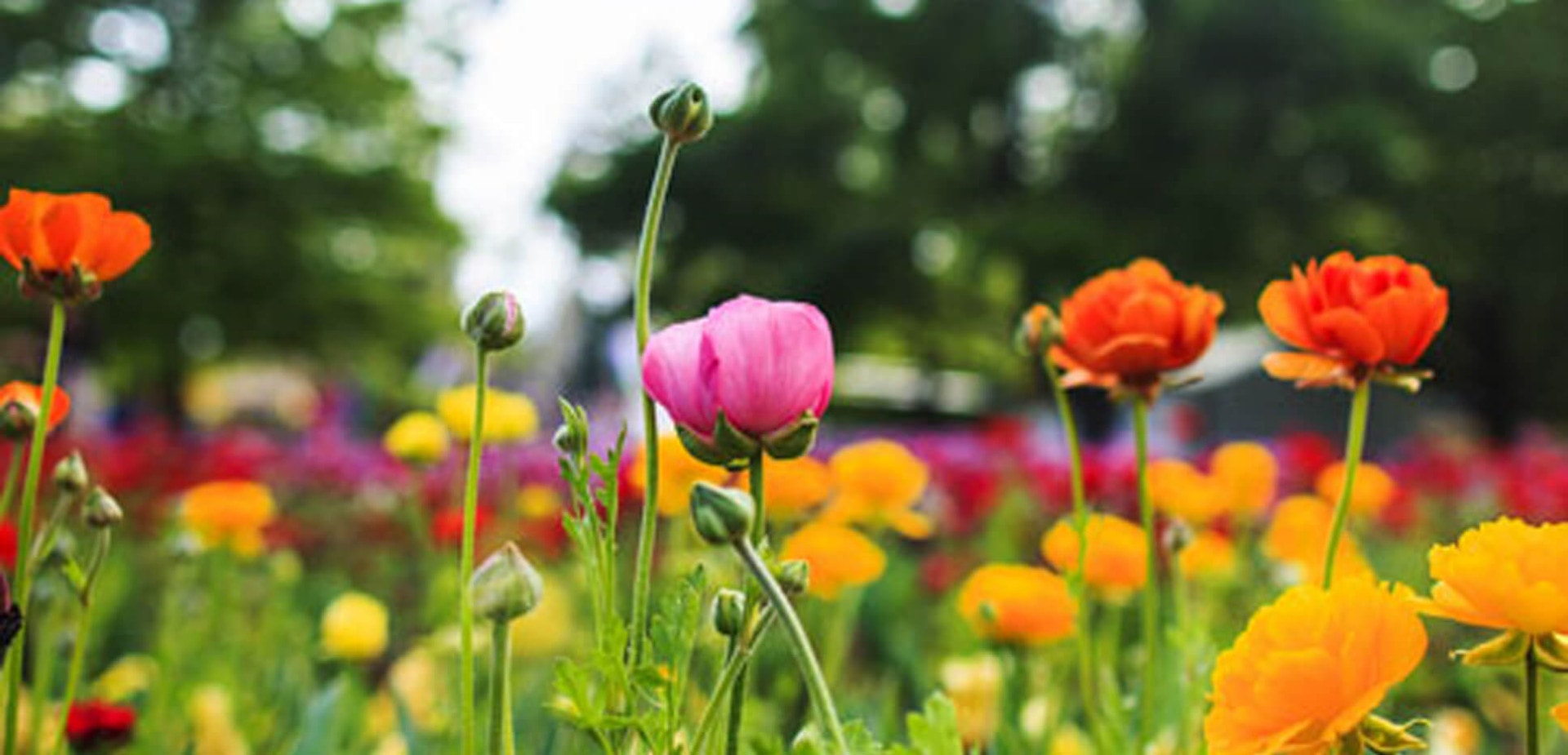 Springtime in Canberra is a visual feast for the senses, and there's no better way to embrace the season than by visiting the renowned Floriade Festival. This annual event showcases over a million blooms, including tulips, daffodils, and other vibrant flowers, creating a kaleidoscope of colours. 
Our seasonal and most-awaited Canberra Floriade Tour offers families the opportunity to stroll through this breathtaking floral extravaganza while learning about the horticultural wonders on display while partaking in scrumptious meals and fresh produce from local vendors. Children can participate in interactive activities, workshops, and entertainment designed especially for them. The Canberra Floriade Tour is a perfect family activity, providing a delightful and memorable experience for all. You will also visit other amazing sights like the National Arboretum and The National Bonsai and Penjing Collection, as well as Tulip Top Gardens, a private estate that houses a fabulous display of colourful tulips. Truly a feast for the eyes!
When it comes to family-friendly activities, Canberra offers a wide range of options that cater to all ages and interests. From wildlife encounters at Tidbinbilla Nature Reserve to hands-on learning at Questacon and the enchanting world of miniature villages at Cockington Green Gardens, to embracing the beauty of spring at the Canberra Floriade Festival, there are experiences for all to enjoy. 
Make your family getaway to Canberra truly unforgettable by booking a tour today and creating cherished memories that will last a lifetime.