Canberra might not be the first place that comes to mind when you think about incredible wildlife encounters. However, nestled in the heart of this thriving city are stunning nature parks and reserves filled with thriving wildlife. There is a hidden gem that offers a wildlife experience like no other: The National Zoo & Aquarium and its unique accommodation experience, Jamala Wildlife Lodge, is a dream come true for animal enthusiasts.
An Animal Oasis in the Heart of Canberra
The National Zoo & Aquarium in Canberra is far more than your average zoo. This privately run wildlife sanctuary provides a home to an incredible array of animals from around the world. Here, you can get up close and personal with an amazing variety of species.
From the grandeur of big cats like lions and cheetahs to the adorable antics of meerkats and red pandas, the National Zoo & Aquarium has something to captivate the imagination of visitors of all ages. Whether you're interested in the power and grace of predators, the charm of smaller creatures, or the enchanting world underwater, this zoo has it all. And the best part? You're not only able to observe these incredible animals, but you can spend a night on their turf, experiencing the varying sights and sounds of several different species making their presence known.
Jamala Wildlife Lodge: A One-of-a-Kind Experience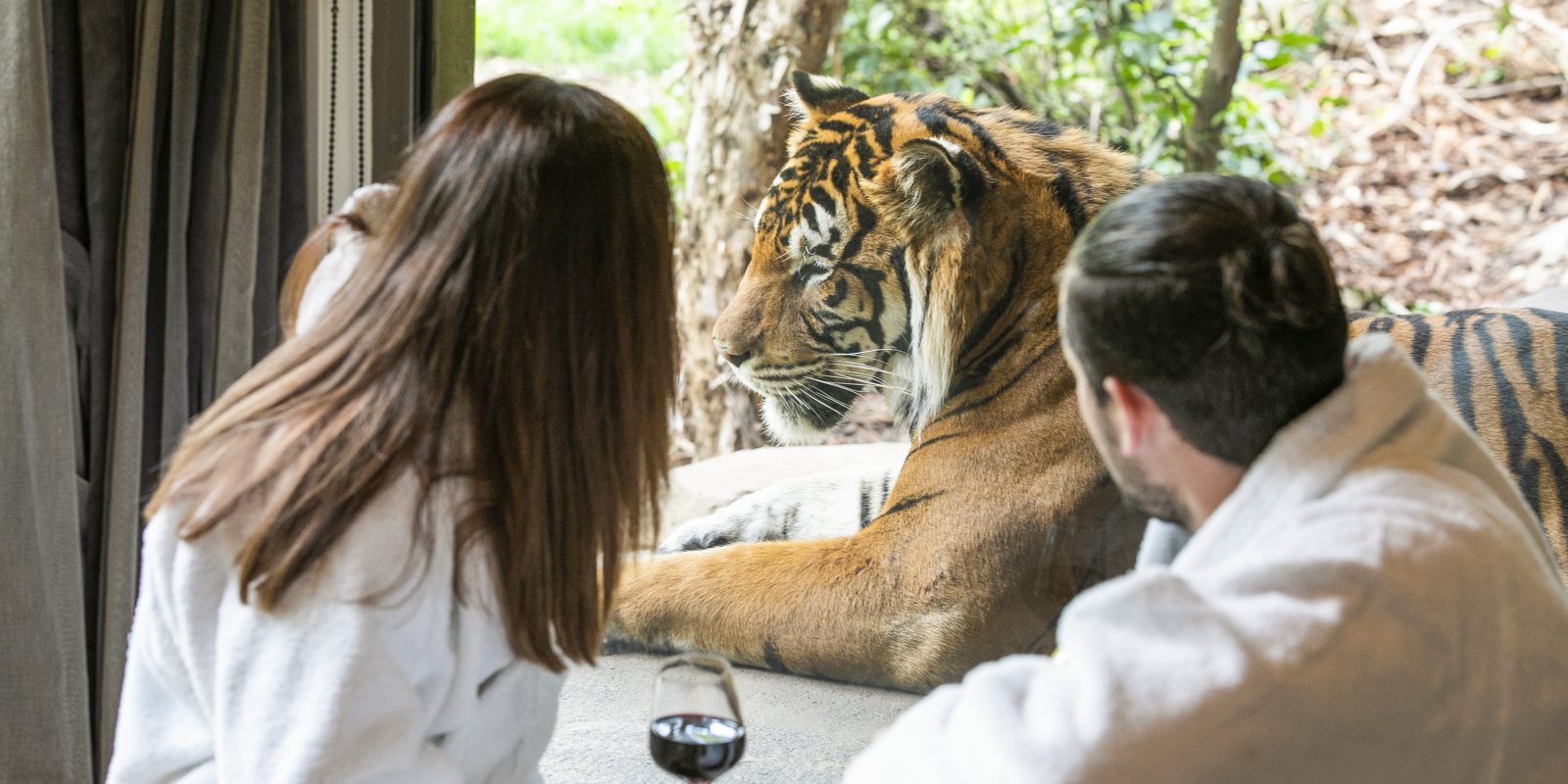 If you've been following us for a while, you probably know we offer a day of fun and exploration at our Best Of Wildlife Tour. But there's real magic in taking things to another level. When you decide to stay a night or more at Jamala Wildlife Lodge, an accommodation arrangement within the National Zoo & Aquarium, you will be offered a chance to turn your dream of sleeping beside some of the world's most magnificent and endangered animals into a reality.
This unique accommodation experience offers accommodations that give humans a chance to get up close and personal with Australia's wildlife. But Jamala Wildlife Lodge is not just about adventurous accommodations, it's also an opportunity to learn about conservation and the incredible efforts being made by the National Zoo & Aquarium to protect and preserve endangered species.
Imagine waking up in a lush, safari-style bungalow, where your floor-to-ceiling windows provide an intimate view of the animal kingdom. You may find a beautiful giraffe grazing just outside, curious lemurs swinging in the trees, or inquisitive cheetahs watching you through the glass. This isn't a dream; it's the remarkable experience you can have at Jamala.
How To Get To Jamala Wildlife Lodge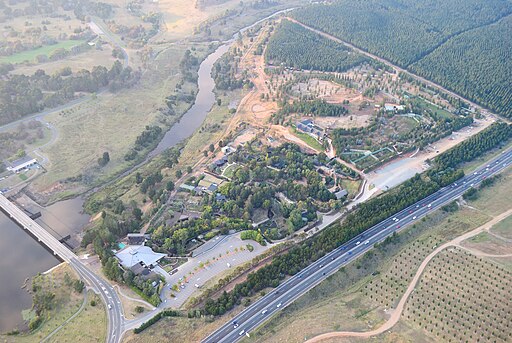 Jamala Wildlife Lodge is located in The National Zoo and Aquarium in the heart of Canberra, Australia's capital city. It is easily accessible by plane, car, and public transportation from other major cities in the country such as Sydney and Melbourne.
If you are flying in, the nearest airport is the Canberra International Airport, which offers domestic and international flights. From there, you can take a taxi or use public transportation to reach Jamala Wildlife Lodge. If you are driving, the National Zoo & Aquarium is conveniently located just off the 999 Lady Denman Drive and provides free onsite parking. With its central location, visiting Jamala Wildlife Lodge can easily be added to your Australian itinerary.
From exploring the National Zoo & Aquarium during the day to sleeping amongst the sights and sounds of exotic animals at night, a visit to Jamala Wildlife Lodge is an unforgettable experience for both adults and children. It's a unique way to connect with nature and learn about the important role we all play in wildlife conservation.
Jamala Wildlife Lodge isn't just for families; it's an ideal destination for couples seeking a unique romantic escape and solo travelers looking for an adventure like no other. The sense of wonder and connection with nature is universal, making Jamala an exceptional destination for anyone who has ever dreamed of coming face to face with fascinating wildlife.
Don't Have A Lot Of Time In Australia? We Recommend Taking A Canberra Guided Tour
If you don't have enough time to spend a night in Jamala but still want to experience the best wildlife and wonders Australia's capital city, has to offer, we highly recommend Canberra Guided Tours, the longest-running tour company in the ACT.
Our Best Of Wildlife Tour is the perfect way to see some of Australia's most fascinating animals in the wild, plus some space exploration and learning, all in a single day. Alternately, our Highlights Of Canberra Tour is also an adventure worth exploring, as you get to see the best of Canberra, learn about its military history, and experience some significant memorials and stunning nature views all in a day's work. We also have Wine Tours for those who want to experience a taste of Canberra's best wineries and perhaps take home a few bottles. We also have a step-on-tour guide service and private tours and charters that can elevate and allow you to learn more on your trip to The National Zoo and Aquarium, or any location in Canberra for that matter.
So, are you ready to embark on an unforgettable adventure in the heart of Australia's captivating wildlife? This is not just a holiday, it's an experience of a lifetime waiting for you in Canberra. Book your Canberra Guided Tour today.