As the chill of winter gives way to the warmth of spring and paints the spaces and landscape with vibrant hues, Canberra comes alive with enchanting festivals and cultural gatherings. From awe-inspiring gardens to captivating wildlife encounters, the capital city of Australia offers an array of delightful activities during this season. 
In this article, we will explore three Canberra springtime festivals to look forward to. Get ready to immerse yourself in the magic of this captivating season. Below are some springtime events happening this 2023: 
Nara Candle Festival
This October, experience the enchanting ambience of the 20th annual Canberra Nara Candle Festival, a celebration of the special Sister City relationship between Canberra and Nara, Japan. As the sun sets, be captivated by the mesmerising sight of 2000 shimmering candles illuminating the Canberra Nara Peace Park & Lennox Gardens. 
This magical event showcases the fusion of Japanese and Australian culture, offering a delightful array of activities and attractions for visitors of all ages. Take part in various activities, such as tea ceremonies, traditional performances, and interactive workshops that provide a deeper understanding of Japanese culture.
Immerse yourself in captivating music, savour the flavours of  Australian and Japanese cuisine, and embrace the spirit of friendship and cultural diversity and appreciation that defines this event.
Windows To The World
Step into a world of cultural exploration and global connections at the highly anticipated Windows to the World event in Canberra. Taking place in October, this event invites you to embark on a journey without the need for long-haul flights. Travel to countries far and wide without leaving the familiar confines of the ACT and immerse yourself in the diverse tapestry of cultures as the iconic embassies and high commissions of Canberra open their gates, granting you an exclusive glimpse into different cultures, flavours and experiences.
Prepare to be captivated by the rich heritage, exquisite architecture, and stunning gardens that adorn these remarkable buildings. From Yarralumla to Forrest, O'Malley to Deakin, each embassy and high commission presents a unique window to their country, offering a delightful blend of traditions, customs, and cuisine.
During the Windows to the World event, you'll have the opportunity to witness captivating cultural performances, indulge in authentic food tastings, and engage with representatives from various countries. Explore the intricacies of different cultures, broaden your horizons, and gain a deeper appreciation for the global community we are all a part of.
The Floriade Festival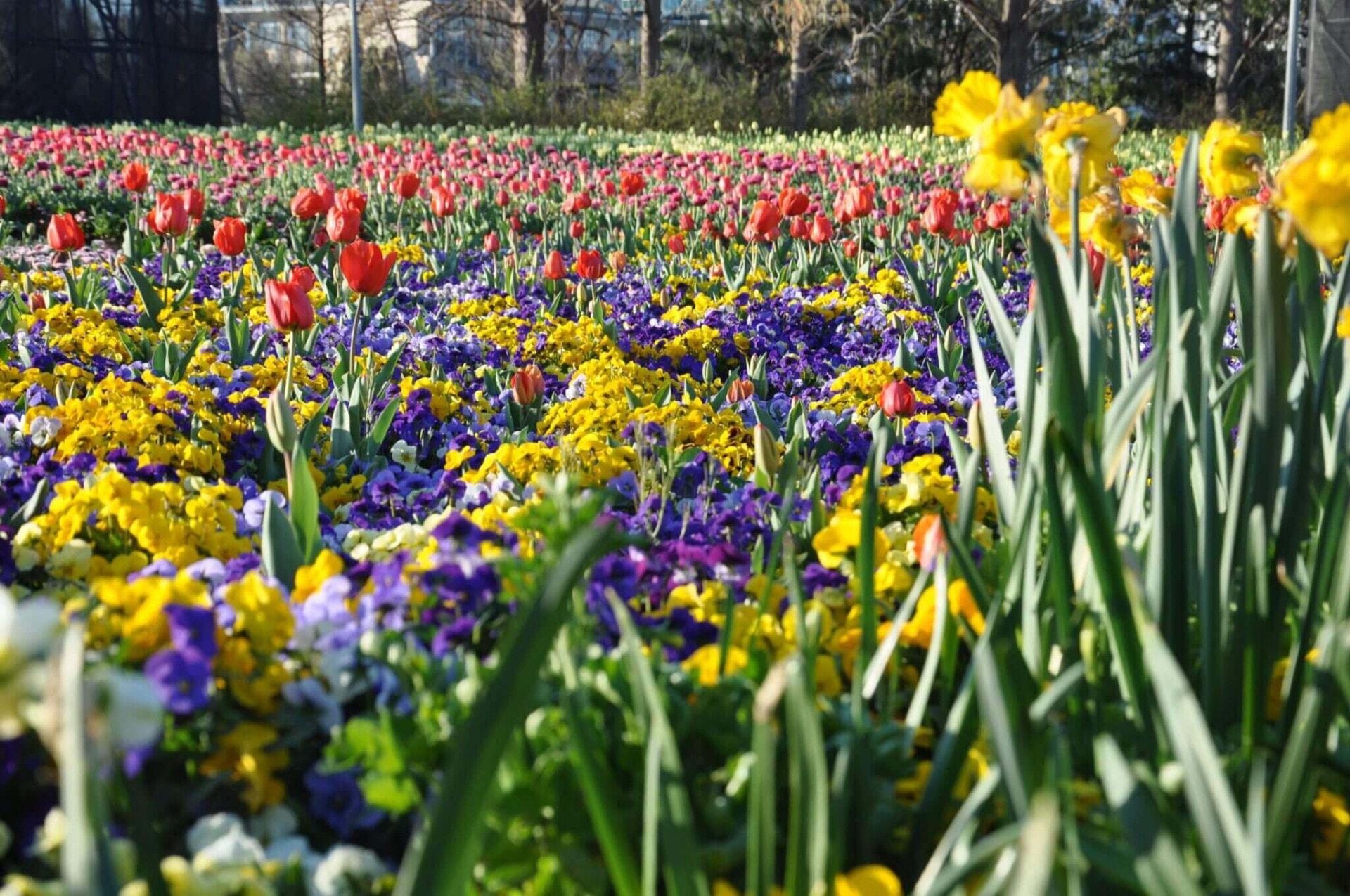 Springtime in Canberra wouldn't be complete without mentioning the iconic Floriade Festival. This world-renowned event showcases thousands, if not millions of flowers blooming in the heart of Commonwealth Park. Vibrant displays of tulips, daffodils, and other stunning floral arrangements create a kaleidoscope of colours. 
In addition to the stunning floral displays, Floriade offers a range of activities and entertainment for visitors of all ages. Stroll through the themed garden beds, each carefully curated to reflect unique stories and artistic expressions. Enjoy live music performances, art installations, and cultural presentations that showcase the creativity and talent of the local community. Indulge in culinary delights from the various food stalls, offering diverse flavours and tastes.
To make the most of your Floriade experience, consider joining the Canberra Floriade Tour offered by Canberra Guided Tours. This comprehensive tour allows you to witness the splendour of Floriade and other remarkable destinations. Explore the National Arboretum, home to a vast collection of trees from around the world, and discover the enchanting beauty of The National Bonsai and Penjing Collection. You'll also have the opportunity to visit Tulip Top Gardens, a privately-owned estate boasting a stunning showcase of colourful tulips. With the Canberra Floriade Tour, you'll have an unforgettable journey through Canberra's natural treasures.
Book your Canberra Floriade Tour today to experience the magic of Floriade and explore other stunning attractions such as the National Arboretum, The National Bonsai and Penjing Collection, and Tulip Top Gardens. Got your own itinerary in mind? We also organise private custom tours and step-on tour guide services upon request. Don't miss out on the opportunity for unforgettable springtime adventures.