Mother's Day is just around the corner, and finding the perfect gift for the most important woman in your life can be a daunting task. If you want to surprise your mum with something special this year, why not give her the gift of an unforgettable experience? Canberra Guided Tours has got you covered with the top three gift ideas for mums who deserve the best.
For Mums Who Are Animal and Nature Lovers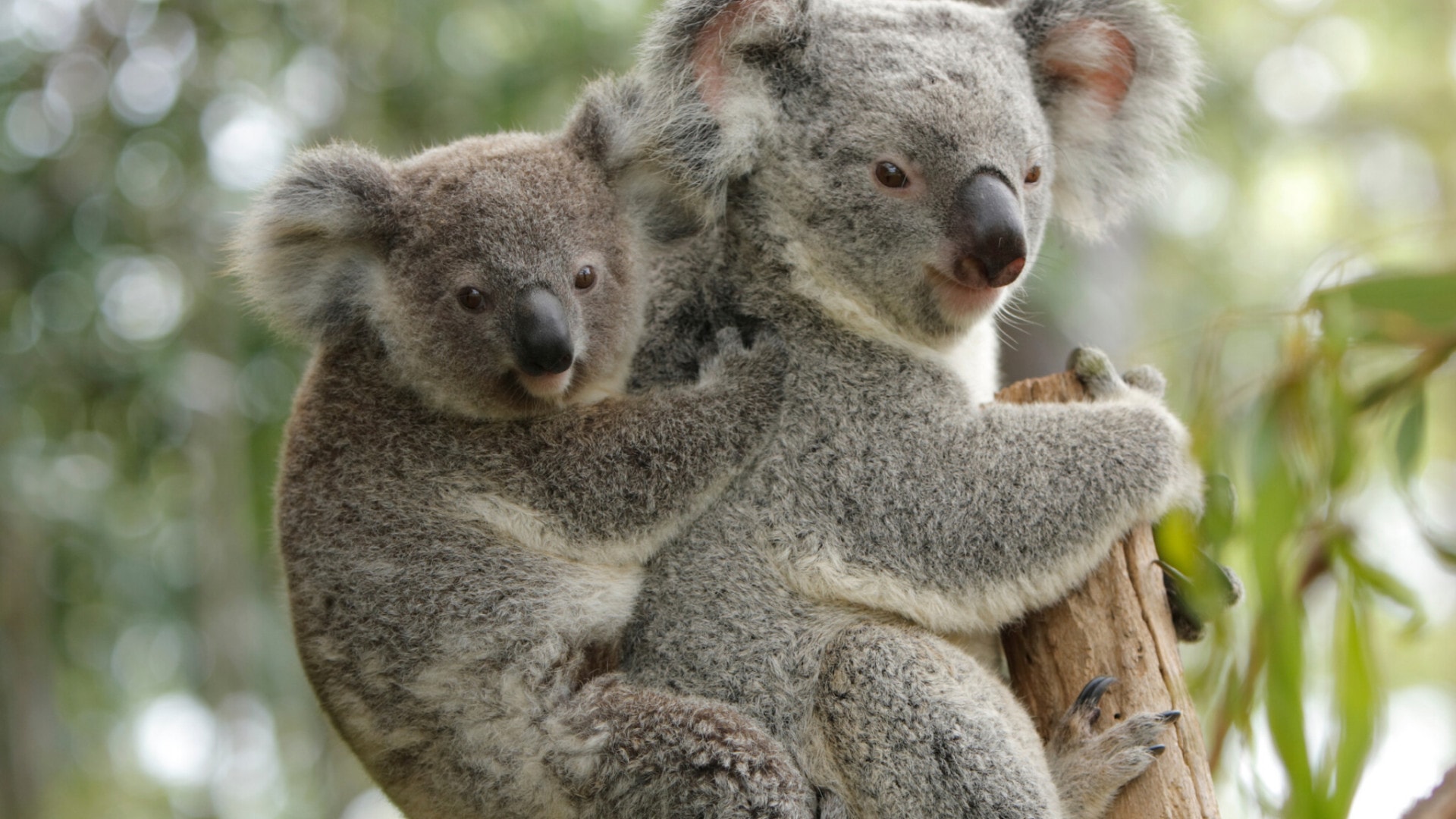 If your mum loves nature and wildlife, then the Best of Wildlife Tour is the perfect gift for her. This tour takes you on a journey through the Deep Space Tracking Station and Tidbinbilla Nature Reserve, where you can witness kangaroos, wallabies, emus, koalas, platypuses, colourful parrots, birds and other Australian wildlife in their natural habitat.
To ensure maximum comfort and convenience, the tour is designed to provide comfortable transport, with spacious and modern vehicles that offer excellent visibility. Your mum will be able to relax and enjoy the scenic drive as the tour takes her through the breathtaking landscapes of the ACT. The expert guides will share fascinating insights into the local wildlife and provide a wealth of information about the natural history of the region.
This tour is an unforgettable experience that your mum will treasure for years to come. It's a perfect gift for mothers who love nature, wildlife, and adventure, and who want to create lasting memories with their loved ones. Don't miss the opportunity to make this Mother's Day truly special for your mum.
For Mums Who Love Good Food and Fine Wine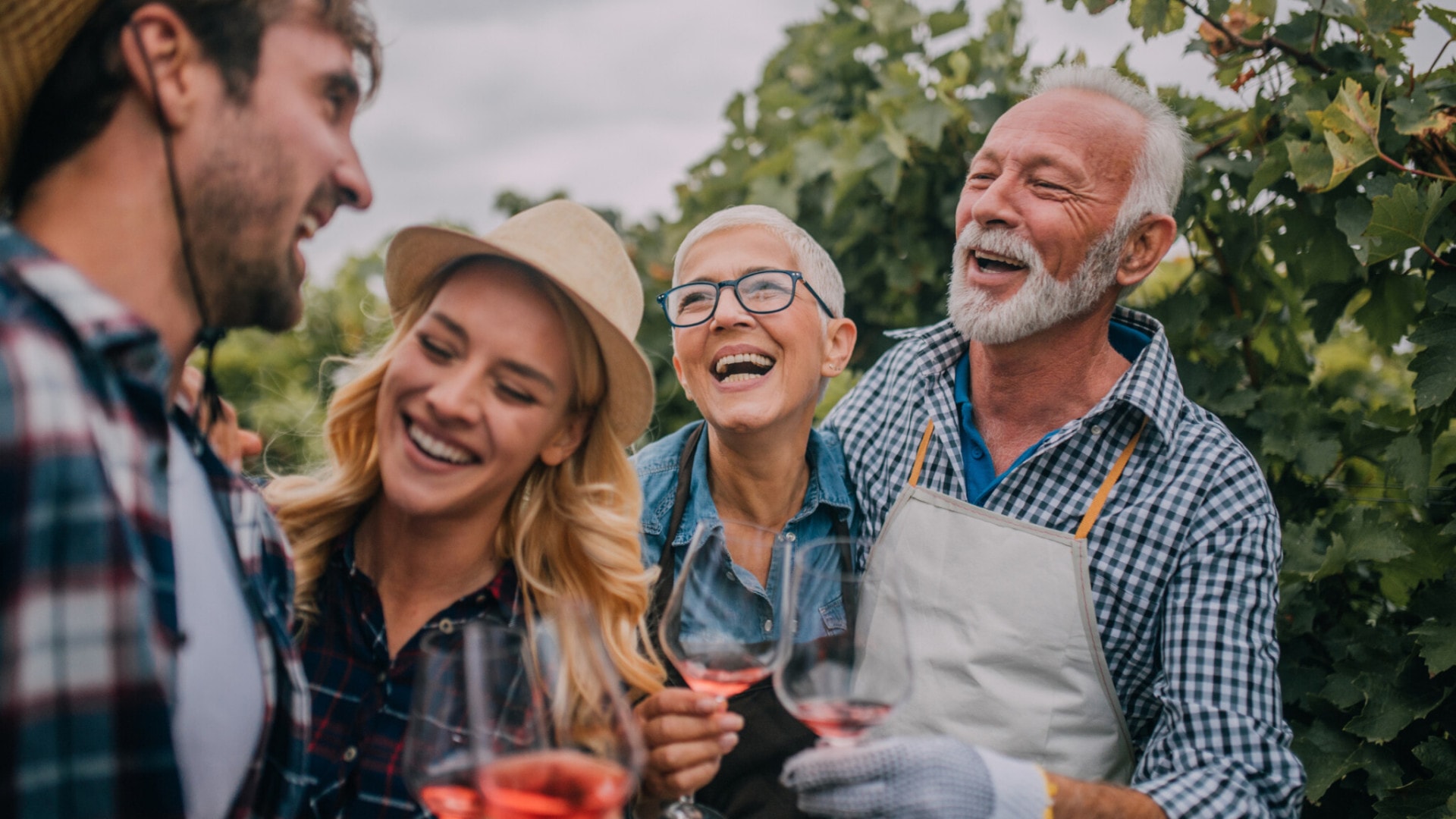 Indulging in good food and wine is always a treat, but it's even better when you get to share the experience with your mum. Canberra Guided Tours offers wine tours that are perfect for mums who love to wine and dine. These tours will take you on a journey through some of the region's best wineries, where you will get to taste some of Australia's finest wines and enjoy delicious food pairings.
The tour guides are experts in the local wine scene, so your mum will learn a thing or two about the winemaking process and the history of the region's vineyards. The scenery is also breathtaking, with rolling hills and sprawling vineyards that are a feast for the eyes. The tour is designed to be both indulgent and relaxing, so guests can sit back, unwind and enjoy a day of luxury. We have private and custom wine tours that can be tailored to your preferences, so if there's a particular winery she's been wanting to visit or a type of wine she loves, the tour guides can accommodate her requests. This personalized approach promises a unique and unforgettable experience that is tailored just for her.
Canberra is renowned for its wineries and vineyards, with Shiraz the flagship for reds and Riesling the flagship for whites in the Cool Climate Wine Region, as well as a multitude of other varieties like viognier, pinot noir, and cabernet. It doesn't matter if mum is a distinguished wine aficionado or a simple foodie. When you book with us,  you are sure to find something to suit her taste.
If You Want to Give Your Mum Flowers (And Something Spectacular to Look Forward to)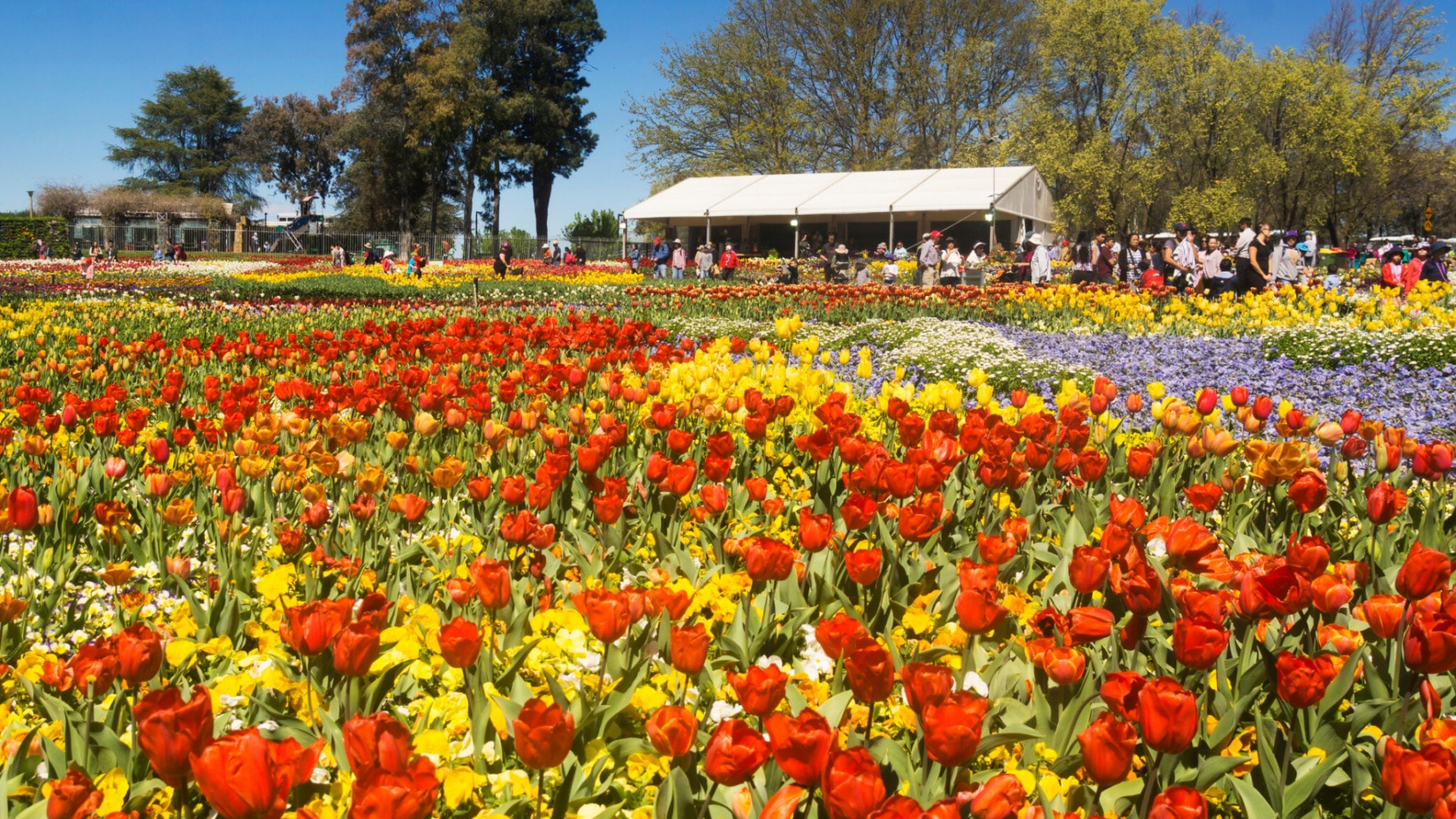 If your mum loves flowers, then the Canberra Floriade Tour is the perfect gift for her this Mother's Day. September to October marks the season of the Canberra Floriade Festival, one of Australia's most awaited flower shows that has been around since 1988. The festival attracts over 480,000 visitors every year and is a spectacular display of over a million blooms of tulips, daffodils, and other flowers. This tour will take you to the heart of the festival and allow your mum to immerse herself in the colorful display of nature. This is the perfect gift for mums who love horticulture and gardening or those who appreciate the beauty of nature.
The festival also offers some other cultural activities and food stalls serving up local delicacies. Our Canberra Floriade Tour showcases not just the Floriade Festival itself, we also take guests to visit the National Botanic Gardens, as well as Tulip Top Gardens, a private estate that houses a fabulous display of colourful tulips. Truly a feast for the eyes! Your muum will have the opportunity to interact with other flower enthusiasts, learn something new, and have a fun-filled day at the festival. Book the Floriade Tour for your mum and give her a memorable experience that she will never forget.
In conclusion, Mother's Day is an opportunity to show your mum how much you love and appreciate her. The best way to do that is to give her a gift that she will remember forever. Canberra Guided Tours offers an exceptional selection of tours that cater to different interests and preferences. From nature and wildlife to wine and food to flowers and beauty, there is something for every mum. Alternatively, you can also give Mum a Canberra Guided Tours gift card so she can create these experiences herself. So book a tour with Canberra Guided Tours and give your mum a Mother's Day gift that she will never forget. Don't wait too long, and make sure to book early to secure your spot!